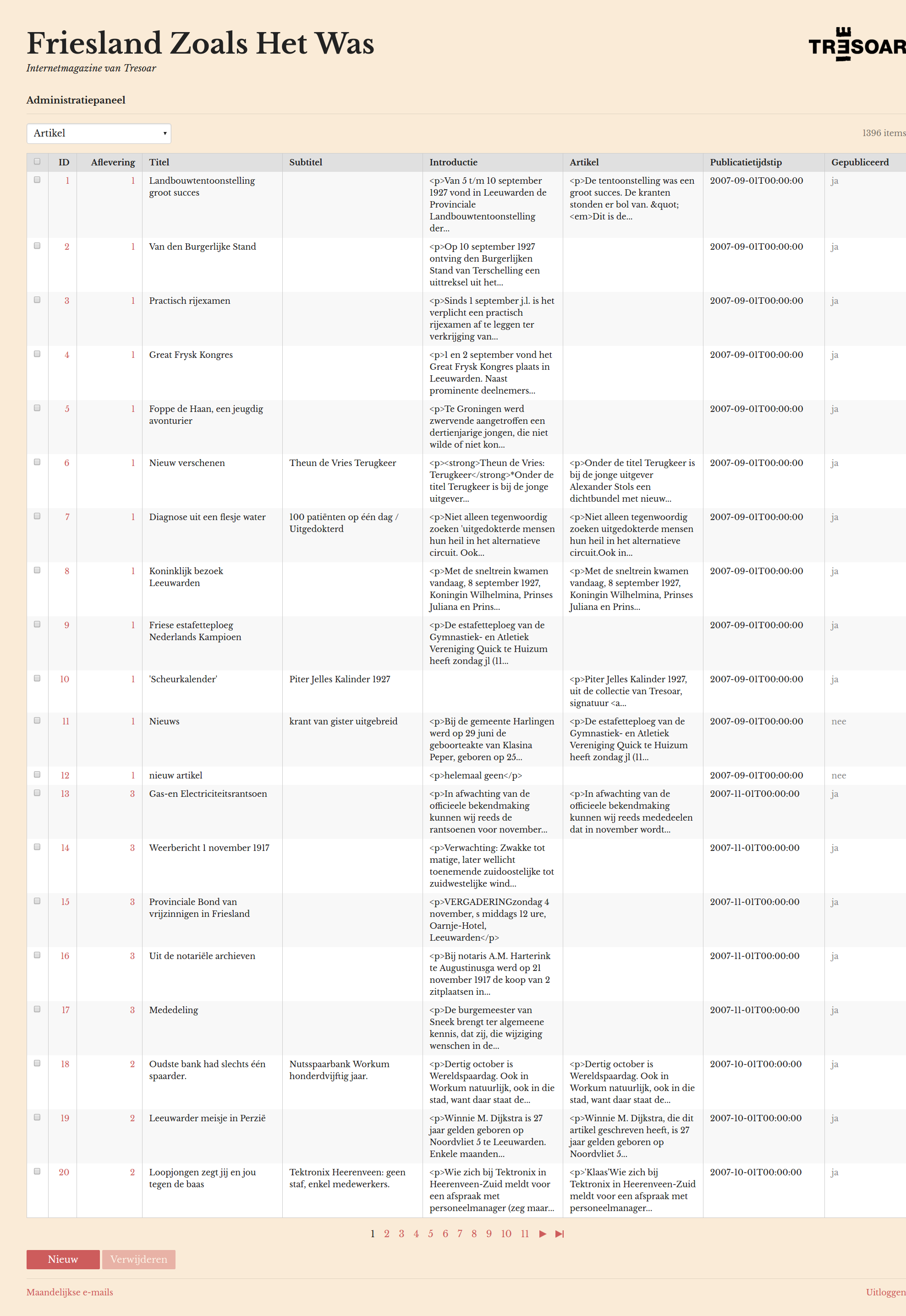 Friesland Zoals Het Was (FZHW) is a website dedicated to showing the past of the Dutch province, Friesland. Every month a new edition of newspaper articles get posted on the website. The article are from local newspapers and show what was going on at certain time in the province.

Underdark was tasked with modernizing websites which were management by the Tresoar institution. FZHW was one of these websites. It was my job to create a new backed for it and to normalize and clean up its database.

One of the first things I did was to create a REST API for access to the data. To make it easy to change the appearance of the website the frontend made use of the API. The load method was also accessible to public, it made it possible for anyone to use the data in their own application or website.

In the end the new websites weren't used because the client decided to do the websites modernization in-house.

Language: PHP
Libraries: Smarty, PHPMailer, getID3, Text_Wiki
Position: Backend Developer for Underdark
Client: Tresoar
Years of involvement: 2014 – 2015
Contribution: Created the backend, a REST API, a system to send monthly newsletters, a RSS feed and more.